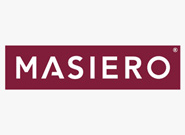 A stunning, eclectic collection featuring traditional ranges and modern statement pieces.
Designed and made in Italy.




Drylight S18 Extreme Chandelier White Version
Product Code:
2MDRYLIGHTS18
Light source:
18 x 3W LED | 3000k | 2880lm | 240V
Materials:
Methacrylate, galvanised metal, PMMA
Dimensions:
Ø 1060mm x H 1500mm
Brand: Masiero
Drylight is a unique collection of water resistant, outdoor lighting inspired by Venetian traditional chandeliers. Thechandeliers are available in various sizes, as well as a wall light, pricing varies. Drylight Extreme models are available in polycarbonate, Drylight Premiummodels are available in crystal. Extreme and Premium models are also available in RGBW versions, pricing varies. This collection is highly UV resistant,and is resistant against crystallization and yellowing. IP65 rated. Designed and made in Italy.
RELATED ITEMS
Louis Philippe 1 Wall Light