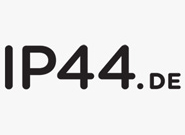 Uncompromising, perfect outside luminaires.
"Every Space Deserves Great Light".
Designed and made in Germany.




Lix Portable Lamp
Product Code:
4I93930
Light source:
1 x 4.2W LED | 2700K | 200lm | Touch Dim
Materials:
Aluminium, Polycarbonate
Dimensions:
Ø 150mm x H 245mm
BRAND: IP44
This award winning portable lamp features a simple yet stunning design, long-lasting battery rechargeable via USB, touch dimming and is suitable for use indoors and out! Available in various colours.
Rated IP44 suitable for use outdoors.
Reddot winner 2020
Designed by Klaus Nolting and made in Germany.