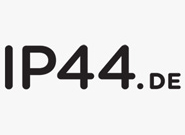 Uncompromising, perfect outside luminaires.
"Every Space Deserves Great Light".
Designed and made in Germany.


Fil S Portable Lamp
Product Code:
4I93810-BL
Light source:
5W LED (Built-In) | 2700K | 230lm | Touch Dim
Materials:
Aluminium, Fabric
Dimensions:
H 480mm x W 230mm x D 230mm
Brand: IP44
This modern, portable design features a built-in solar panel for easy outdoor charging as well as ability to re-charge via USB-C. The translucent fabric is weatherproof and UV resistant and allows for plasant lighting with no glare. Available in 2 sizes (price varies).
Rated IP65 suitable for outdoor use.
Designed by Klaus Nolting and made in Germany.