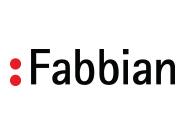 Fabbian illuminazione is a manufacturer of lamps offering new trends to modern lighting design, lamps and chandeliers, thanks to a large group of international designers.




Comet Wall Light
Product Code:
6FF67D01 01
Light source:
1 x G9 4.5W (max) | Not Incl.
Materials:
Glass, Aluminium
Dimensions:
H 97mm x L 400mm x D 100mm
Brand: Fabbian
Inspired by the astronomical phenomenon from which it takes its name, Comet consists of two elements: the light point that evokes the nucleus of a comet and the elongated lampshade that recalls the luminous tail of this most characteristic and fascinating celestial body. Available in a range of colours, price varies with finishes.
Rated IP40 suitable for indoor use.
Dimmable with compatible globe.
Designed by Signorotto+Partners for Fabbian and made in Italy.