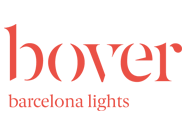 Timeless designs that maintain balance between quality and shape. Designed and made in Barcelona.




MEDITERRANIA S/105 OUTDOOR PENDANT
Product Code:
6B33804214133
Light source:
17.1W LED (Built-In) | 2700K | 2064lm
Materials:
Stainless Steel, Aluminum, Synthetic Polyethylene Fiber
Dimensions:
Ø 1005mm x H 123mm | 2000mm Cable Suspension
Brand: Bover
The Mediterrània lamp is an ode to the light, the Mediterranean breeze and smell. A soft wave that pays tribute to our Mediterranean light, so heterogeneous throughout the day, that light that always combines bright flashes with very warm beams, especially in the sunrise and sunset. In this outdoor version the ribbon shade is replaced with a recyclable and non-toxic synthetic fiber to give it greater resistance and presence in outdoor environments.
Rated IP66 suitable for outdoor use.
Dimmable with TRIAC.
Designed by Alex Fernández Camps and made in Spain.