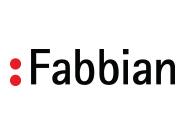 Fabbian illuminazione is a manufacturer of lamps offering new trends to modern lighting design, lamps and chandeliers, thanks to a large group of international designers.




Akoya Wall Light
Product Code:
6FF61D32 01
Light source:
7W LED (Built-In) | 2700K | CRI90 | 622lm
Materials:
Metal, Glass
Dimensions:
Ø 300mm x D 120mm
Brand: Fabbian
Akoya was born from the geometric evolution of the circumference, which first became a two dimensional surface (the circle) and then a three dimensional volume (the sphere). The interaction of these two geometries gave rise to the image of a shell housing a precious, luminous pearl. Akoya showcases its natural simplicity and ability to reflect its architectural environment.
Available in White, Anthracite, Corten and Bronze.
Available in ON/OFF, 1-10V or DALI dimmable.
Rated IP20 suitable for indoor use.
Designed by Filippo Protasoni and made in Italy.