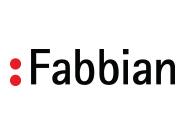 Fabbian illuminazione is a manufacturer of lamps offering new trends to modern lighting design, lamps and chandeliers, thanks to a large group of international designers.




Acustica 60 Wall Light
Product Code:
6FF58G02 06
Light source:
37W LED (Built-In) | 2700K | CRI90+ | 1725lm
Materials:
Aluminium, PMMA, Recycled PET
Dimensions:
Ø 600mm x D 115mm
Brand: Fabbian
Acustica is inspired by a drum plate, the large and thin lampshade overturns its concept, absorbing surrounding sound and creating a high level of acoustic comfort thanks to two internal sound-absorbing springs. The shade is made from recycled PET and is available in Coral, Lawn Green, Concrete, Honey and Ocean.
Available in ON/OFF, DALI/1-10V (price varies).
Rated IP40 suitable for indoor use.
Designed by Gio Minelli & Marco Fossati and made in Italy.