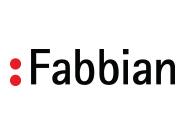 Fabbian illuminazione is a manufacturer of lamps offering new trends to modern lighting design, lamps and chandeliers, thanks to a large group of international designers.




Acustica 120 Pendant
Product Code:
6FF58A62 47
Light source:
18W LED (Built-In) | 2700K | CRI90+ | 2054lm
Materials:
Aluminium, PMMA, Recycled PET
Dimensions:
Ø 1200mm x H 110mm | 4000mm Cable Suspension
Brand: Fabbian
Acustica is inspired by a drum plate, the large and thin lampshade overturns its concept, absorbing surrounding sound and creating a high level of acoustic comfort thanks to two internal sound-absorbing springs. The shade is made from recycled PET and is adjustable at the light source, allowing for dynamic and creative lamp arrangements. Available in Coral, Lawn Green, Concrete, Honey and Ocean.
Dimmable with TRIAC, DALI or 1-10V (price varies).
Rated IP40 suitable for indoor use.
Designed by Gio Minelli & Marco Fossati and made in Italy.