Interior Lights
View our unique range of interior lighting for living areas, kitchens, bathrooms, dining areas and more.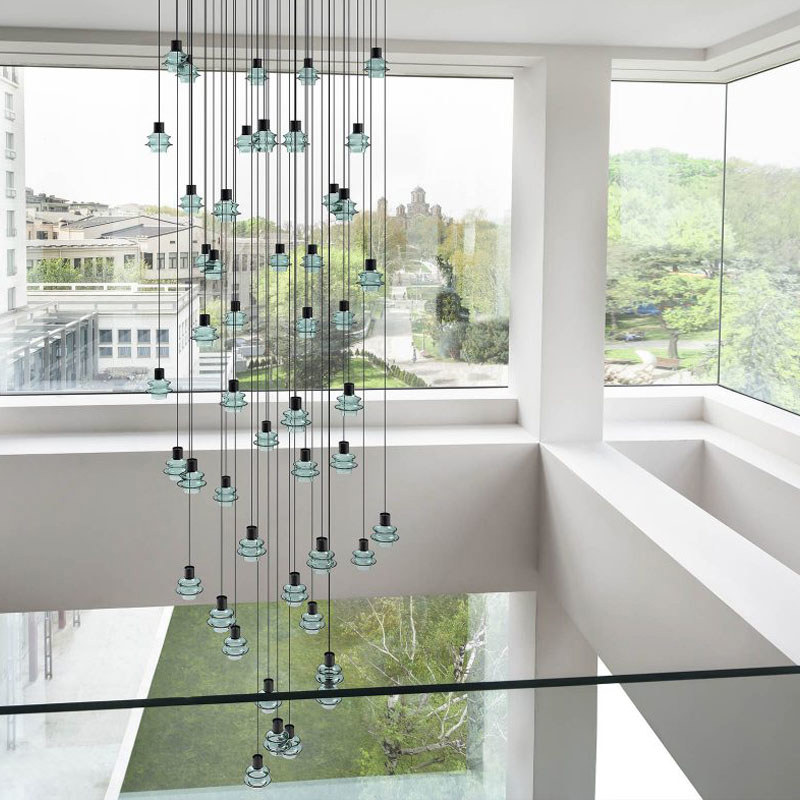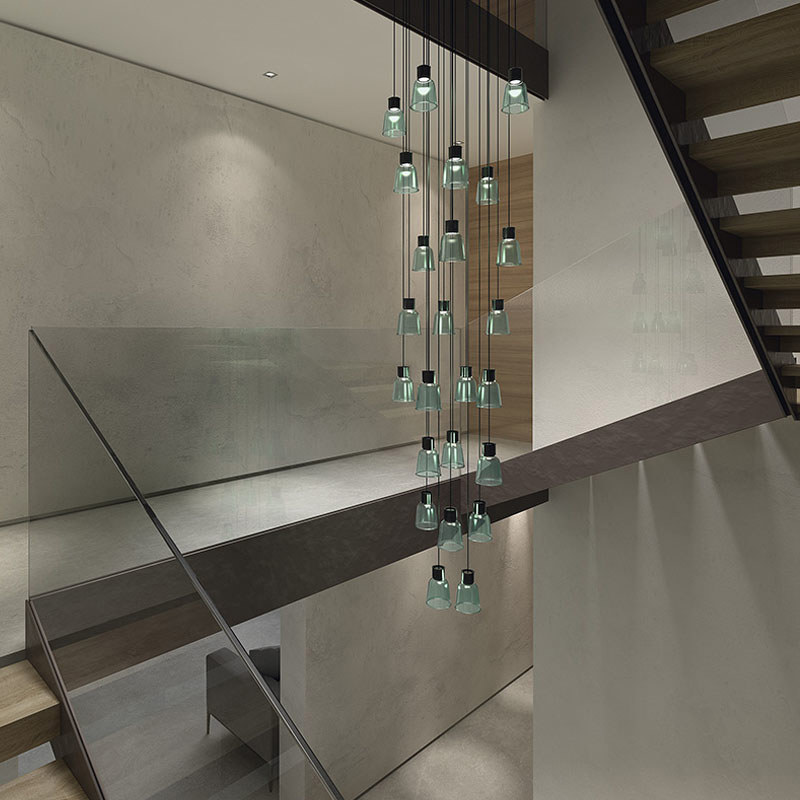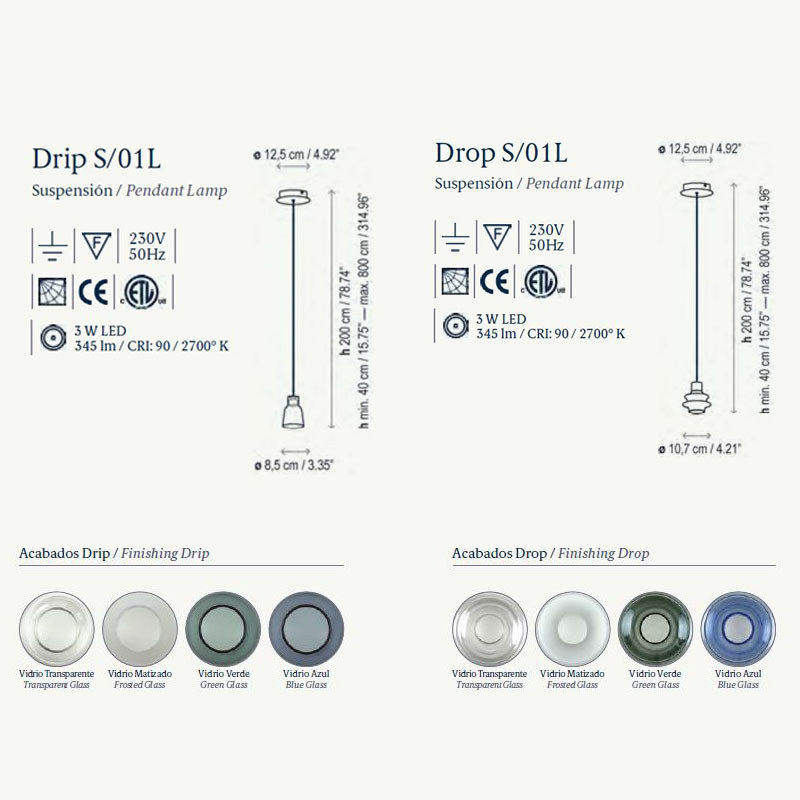 Drip/Drop S/01 Pendant
Product Code:
6B25901208xx
Light source:
1 x 3W LED | 2700k | 345lm | CRI 90 | 240V
Materials:
Glass and metal
Dimensions:
Ø85 or Ø107 x H: 112mm. Chord length 2000mm
Brand: Bover
Interior pendant light, available in either Drip or Drop style in transparent, Green, Blue or frosted Glass options. Designed by Christophe Mathieu. Designed and made in Barcelona.
IP20