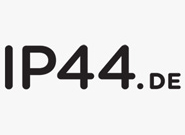 Uncompromising, perfect outside luminaires.
"Every Space Deserves Great Light".
Designed and made in Germany.
Intro Wall Light
Product Code:
4I92491-IL-CB
Light source:
7.5W LED | 3000K | 610lm
Materials:
Brushed stainless steel
Dimensions:
H 100mm x W 100mm x D 125mm
Brand: IP44
External wall light with up/down advanced Ivylight LED technology. Other colours available (price may vary). IP65 rated.Designed and made in Germany.