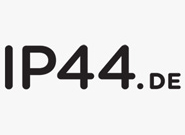 Uncompromising, perfect outside luminaires.
"Every Space Deserves Great Light".
Designed and made in Germany.



Gap X
Product Code:
4I91100-X
Light source:
1 x 12W | 3000k | 320lm | 230V
Materials:
Aluminium
Dimensions:
W 228mm x D 125mm x H 43mm
BRAND: IP44
Gap X is a proportionally balanced wall light. The slim, lying format underlines the horizontal plane, with finely coordinated radii creating an attractive flow of lines within the home. Available in an anthracite, cool brown, space grey, pure white, or deep black finish.
IP65
Dimmable
Designed and made in Germany