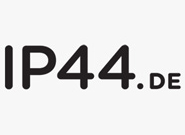 Uncompromising, perfect outside luminaires.
"Every Space Deserves Great Light".
Designed and made in Germany.
Shot Ground Light
Product Code:
4I91090-AN
Light source:
1 x 15W LED (Fixed) | 3000K | 1350lm
Materials:
Aluminium, Glass
Dimensions:
Ø 137.5mm x H 129mm
Exterior ground or wall light available in anthracite and cool brown. Rated IP65. Dimmable and fully adjustable with flood reflector. Designed bySebastian David Büscher and made in Germany.
RELATED ITEMS
Como IvyLight white Wall Light

Intro IvyLight Light Brown Wall Light