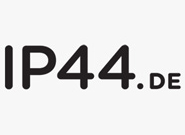 Uncompromising, perfect outside luminaires.
"Every Space Deserves Great Light".
Designed and made in Germany.
Scap IvyLight Wall Light
Product Code:
4I90271-IL-AN
Light source:
15W LED |3000K |1220lm
Materials:
Brushed stainless steel
Dimensions:
Ø 80mm x H 242mm x D 121mm
Brand: IP44
External wall light with up/down advanced Ivylight LED technology. WavePipe thermal housing technology. Other colours available (price may vary). IP55 rated. Designed and made in Germany.
RELATED ITEMS
Como IvyLight white Wall Light

Intro IvyLight Light Brown Wall Light